If you have already read the About me page, you know that my trainings are supported by many years of work experience using agile methodologies, which I have changed into interactive exercises supported by a certain dose of the necessary theory. I like to train and I like contact with people, passing on the best practices that I was able to check in real projects and agile transformations in which I took part.
During trainings, I focus primarily on interaction with participants and I help in solving their real problems. I am convinced that instroducing agile methodologies, DevOps culture and continuous improvement, I can help your company create even more valuable products, while increasing your satisfaction and satisfaction of your customers.
Go through my training offer: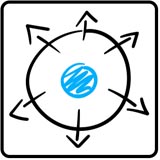 "Agile and Scrum - theory and best practices"
The best choice to start the adventure with the Scrum framework. The training introduces the Agile and Scrum theory and supplements it with the best practices supported by examples. During workshop, you will learn how to build valuable products with the help of motivated teams in cooperation with satisfied customers.
SIGN UP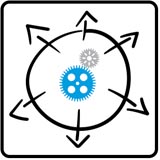 "DevOps Foundation"
(TRAINING IN PREPARATION)